Category Archives:
Digital Security
Originally posted on Data Center POST
Security, like most aspects of IT infrastructure, has historically been a siloed function. Focused on protecting data, applications, network connections, and with the advent of BYOD (bring your own device) policies, network endpoints, it is a practice that, for most companies, evolved in a reactive fashion – new technology acquired and implemented based on a specific need.
It is not uncommon for a medium-to-large company to have 50 or more different security technologies in place. While fiscally inefficient, this approach has been somewhat effective up to this point in dealing with the types of attacks launched against it.
President Avner Papouchado to Discuss the Current State of the Market as well as Embracing Customization, IoE, Industry Consolidation and Security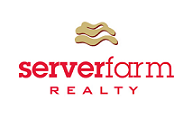 LOS ANGELES, CA – February 19, 2015 – Server Farm Realty, LLC (SFR), one of the nation's most innovative, privately-owned data center developers, announces today that its President, Avner Papouchado, has been selected to speak at the Fourth Annual Northern California Data Center Summit, taking place February 23-25, 2015 at the St. Francis Yacht Club (StFYC) in San Francisco, CA.