Discussion Will Investigate Data Center Migration To Coastal Areas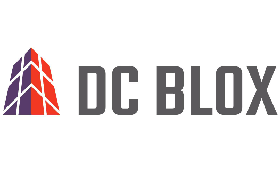 ATLANTA – August 30, 2023 – DC BLOX, a provider of multi-tenant data centers, dark fiber, and connectivity solutions that deliver the infrastructure essential to power today's digital business, will attend Datacloud USA 2023 in Austin, Texas, as an exhibitor September 11-12. DC BLOX's Chris Gatch, EVP of Corporate Development, will be a featured panelist on Tuesday, September 12th. Chris has a passion and reputation for entrepreneurship and building great partnerships at DC BLOX, where his key focuses are corporate development, economic development, acquisitions, hyperscale, and strategic partnerships.
Gatch will join industry peers on the panel discussion "What Is Driving the Rapid Infrastructure Growth to Coastal Locations?". Companies traditionally evaluate factors like renewable energy availability, robust connectivity, and tax advantages when choosing suitable locations for data centers. However, coastal areas like New Jersey and Virginia Beach are now attracting significant attention as ideal sites for data center placement due to their access to subsea cables. On this panel, Gatch and other industry leaders will delve into the strategic advantage of positioning data centers at submarine cable landings, the pivotal role played by submarine telecommunications, extensive infrastructure complexes, initiatives for regional connectivity, and local incentives in fostering the growth of this sector.
WHAT:  "What Is Driving the Rapid Infrastructure Growth to Coastal Locations?"
WHERE: Datacloud USA 2023
Four Seasons Hotel Austin
Austin, Texas
WHEN: Tuesday, September 12, 2023, 4:20-5:00 PM CST
WHO:
About DC BLOX
DC BLOX owns and operates interconnected multi-tenant data centers and dark fiber solutions that deliver the infrastructure and connectivity essential to power today's digital business. DC BLOX's private network fabric and robust connectivity ecosystem enable access to built-in carriers, Internet exchanges, public cloud providers, and DC BLOX data centers to businesses across the Southeast. DC BLOX's data centers are located in Atlanta, GA; Birmingham, AL; Huntsville, AL; Chattanooga, TN; Greenville, SC, and a future cable landing station in Myrtle Beach, SC. For more information, please visit www.dcblox.com, call +1. 877.590.1684, and connect with DC BLOX on Twitter, LinkedIn, and Facebook
Media Contact:
iMiller Public Relations for DC BLOX
Tel: +1 866 307 2510
Email: DCBLOX@imillerpr.com