White Paper Examines How Enterprises and SMBs That Use Session Initiation Protocol Services Can Protect IP Networks from Cyber Attacks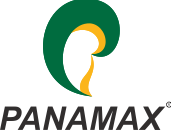 Kew Gardens, NY – November 30, 2015 – Panamax Inc., a leading telecom technology company, recently published a white paper, "Tomorrow Starts Today: Security for SIP-Based VoIP Communications Solutions," which is available as a complimentary download. The white paper examines how enterprises and small to medium-sized businesses (SMBs) are exposed to potentially debilitating cyber attacks and exploitation of their IP network when they use Session Initiation Protocol (SIP) services, and how to become better prepared against these threats.
Panamax's "Tomorrow Starts Today: Security for SIP-based VoIP Communications Solutions," takes a comprehensive look at how SIP services, which bring tremendous advantages when used to support Voice over Internet Protocol (VoIP) communications solutions for voice, video, Unified Communications (UC), presence, IM/Chat, and conferencing, introduce security concerns centered around these technologies. The white paper finds that in the face of cyber attacks from potential hackers, firewalls alone are not sufficient to protect a VoIP network. Because SIP-based VoIP communications solutions are a gateway to an entire network, enterprises and SMBs require a robust, seamless approach to network security, including understanding hackers' tactics and motivations, sufficient in-house skills, and a consistent strategy to safeguard against intrusion.
As the Panamax white paper makes clear, it is imperative for IT practitioners to understand that cyber-criminals are continuously looking to exploit SIP openness for various reasons, either to gain free services or to steal sensitive information from an enterprise network. The most common modus operandi of hackers worldwide is to flood enterprise network with useless traffic. The additional traffic pumped onto the network burdens bandwidth and chokes resources available to support VoIP communications solutions. These Denial of Service (DoS) attacks can be seriously troublesome for the company experiencing the ongoing assault on their network. To prevent a disruption of communications, which can lead to gradual loss of customers or a full-blown data breach, companies should prepare a proper defense for the variety of SIP trunking vulnerabilities that can adversely affect their business. Panamax's white paper enumerates many methodologies to preempt and mitigate these disruptions, including Real-Time Transport Protocol (RTP) protection, creating virtual LANs (VLANs) within the local network, and enterprise-grade Session Border Controllers (SBCs), which constantly monitor network traffic along with usage pattern analysis to identify an SIP attack.
Panamax is a telecom and mobile financial technology company that is enabling service providers to grow by leveraging effective service delivery practices in telecom and finance operations across global networks. The Company's innovative solutions enhance the performance of heterogeneous network connections, improve the efficiency of carriers and expand the capacity of congested networks. To download Panamax's "Tomorrow Starts Today: Security for SIP-Based VoIP Communications Solutions" white paper, visit http://www.panamaxil.com/media/case-studies/. For more information about Panamax, visit www.panamaxil.com.            
# # #
About Panamax
Panamax Inc. is the technology unit of the Bankai Group, established in 2001. We are a leading technology company offering market-proven telecom switching, wholesale carrier business and mobile financial solutions. Panamax is headquartered in New York and our R&D center is located in Ahmedabad, India. Since 2001, we have been delivering first-class, turnkey telecom and technology solutions to customers across various verticals and geographies. We are a stable, profitable and fast-growing end-to-end technology solutions provider for telcos, Banking, Financial services and Insurance companies (BFSIs), carriers, merchants, aggregators, and service providers. To learn more, visit: www.panamaxil.com.
Media Contact:
iMiller Public Relations for Panamax
+1 866.307.2510
pr@panamaxil.com