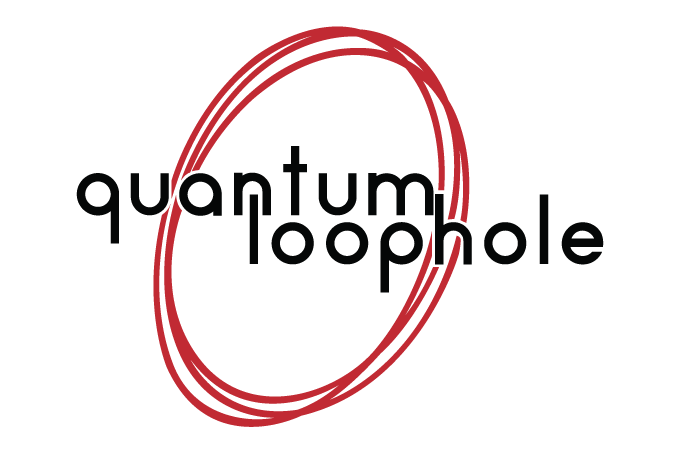 Austin, TX – March 15, 2023 – Quantum Loophole, Inc., an innovative developer of first-of-its-kind Gigawatt-scale master planned data center communities, is set to participate in Connected America's 2023 Start-Up Village, a dedicated forum for new enterprises that are shaping America's digital landscape. The Start-Up Village provides a unique opportunity for investors to meet with companies that have creative solutions to the challenges facing the digital infrastructure industry. As a whole, the event will feature 300 speakers and 3,000 attendees from America's connectivity and digital solutions market.
Quantum Loophole will be featuring its massive new Northern Virginia fiber offering. The company has already completed drilling under the Potomac for its 43(+/-) mile hyperscale fiber ring, QLoop, that will connect its 2,100+ acre development site in Frederick, MD to the Ashburn, Virginia ecosystem. The QLoop network is set to be one of the most robust conduit systems ever constructed, capable of holding over 200,000 strands of fiber.
The Quantum Loophole data center campus in Frederick County, Maryland addresses the constraints that the Northern Virginia market faces to support the massive power and space requirements that the digital infrastructure industry needs in the coming 10-20 years inclusive of land, power, water and connectivity.
Quantum Loophole's commitment to developing an environmental and business-friendly community has already won them the Tech Capital Location Award – the only annual prize to recognize a geography for its attractiveness and investor-friendly climate. The award-winning, 2,100+ acre development site was carefully planned with the local community's historic sites, protected viewsheds and cultural characteristics in mind.
Connected America is organized by Total Telecom, creators of the UK's largest connectivity event, the award-winning Connected Britain. The inaugural Connected America event will bring together communications service providers at a national, state, and local level alongside the public sector, enterprise verticals and suppliers to discuss the how and why of improving broadband coverage in America.
What:             
Where:
Irving Convention Center, Dallas, Texas
When:            
Tuesday, March 28 – 29, 2023
Who:
To learn more visit: https://quantumloophole.com/
# # #
About Quantum Loophole
Quantum Loophole disrupts data center site selection offering a rapid platform delivery for land, power, connectivity, and scale. The company's first-of-its-kind gigawatt-scale, master planned data center development uniquely addresses the scalability, connectivity, and cost-efficiency challenges of today's large-scale deployments. Powered by innovative energy systems, hundreds of thousands of strands of fiber from multiple carriers, and mass-scale entitled land, Quantum Loophole's master planned communities take the guesswork out of adding needed data center capacity, allowing hyperscalers, enterprises, and colocation providers speed with go-to-market capabilities. Incorporating renewable energy, land and water improvements, Quantum Loophole offers an environmentally sound approach that reduces the overall carbon footprint while fully enabling powered land with the highest level of connectivity, reliability, and security. For more information, please visit www.quantumloophole.com.
Media Contact:
Ilissa Miller
iMiller Public Relations
Tel: +1.866-307-2510
Email: ql@imillerpr.com