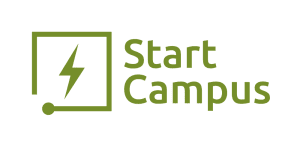 Lisbon, Portugal – October 25, 2023 – Start Campus, an innovator in the site selection, design, and building 100% green energy ecosystems, will have Fabiola Bordino, Head of Sustainability, Communication & Marketing, speak on the topic, sustainable data center construction at Data Center Nation Zurich 2023. The event is taking place on Tuesday, November 7, in Zurich, Switzerland. With over a decade of dedicated experience in the realms of sustainability and digital transformation, Fabiola channels her unwavering passion for sustainable practices into revolutionizing the construction process around data center campuses.
Fabiola will be a featured speaker on the panel "Scope 3 & Sustainability in DC Construction and Supply Chain" at 11:00 a.m. local time. The panel will discuss the process of revolutionizing the construction process to create eco-friendly data center campuses. The topics span from the meticulous process of strategic site selection to making environmentally-conscious choices within the supply chain, ensuring that data center companies embark on a green journey from inception through completion.
Data Center Nation Zurich 2023 accommodates a diverse array of players, encompassing global operators, pan-European enterprises, and local businesses, all of whom have entrusted Switzerland as a secure and reliable hub for safeguarding sensitive data. The recent entry of industry giants like Microsoft, Oracle, and Google into the Swiss data center landscape signifies a period of transformative shifts and potential consolidation within the sector.
WHAT: Scope 3 & Sustainability in DC Construction and Supply Chain
WHERE: Zurich Marriott, Hall 1
WHEN: 7, November 2023 from 11:00 – 11:35 a.m. local time
WHO:
To learn more about Start Campus, visit: https://www.startcampus.pt/en
About Start Campus
Start Campus is responsible for the development of the SINES project, a Hyperscale Data Centre campus with a capacity of 495MW in Sines, in an investment of up to 3.5 billion euros. It will be one of the largest data center campuses in Europe and meets the growing demand from large international technology companies. It will create up to 1,200 direct highly skilled jobs and 8,000 indirect jobs by 2028. It is located in Sines and will benefit from all the strategic advantages such as cooling systems with sea water, access to the high-voltage electricity grid, connectivity through the connection to international high-capacity networks of fiber optic cables with North America, Africa and South America. SINES project will be one of the largest data center ecosystems with 100% green energy at competitive prices in a premium location in Europe, which is the perfect gateway to Europe and the world. The first building is scheduled to open in end-2023.
Media Contact:
iMiller Public Relations for Start Campus
Ilissa Miller
Tel: +1 866-307-2510
Email: startcampus@imillerpr.com
Editorial Contact:
JLM & Associados
Afonso Vaz Pinto
Tel: (+351) 969-658-256
Email: avazpinto@jlma.pt