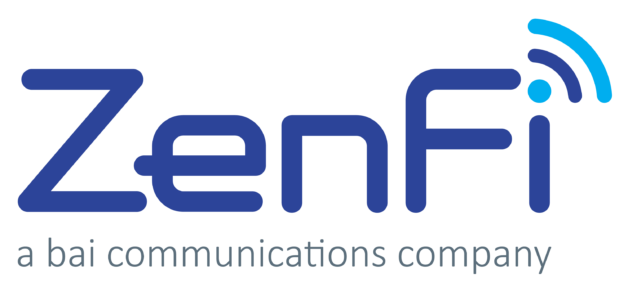 New York – May 3, 2023 – ZenFi Networks (ZenFi), a BAI Communications Company (BAI), soon to become Boldyn Networks, and a leading innovator in digital infrastructure solutions in the New York and New Jersey metro region, is excited to announce that its Chief Operating Officer, Patrick O'Hare, will participate in a panel discussion at ITW 2023. The event will take place from May 14-17, 2023, in National Harbor, Maryland. Patrick is an industry veteran and accomplished senior executive with over 30 years of experience in network infrastructure throughout the United States.
On Monday, May 15, 2023, Patrick will join other industry leaders on the panel titled, "How best to meet connectivity demands across urban, suburban, and rural areas." This informative session will explore the role of backbone providers in supporting last-mile deployments, the impact of public funding on deployment strategies across the United States, and the most suitable use cases for fiber, Fixed Wireless Access (FWA), or Low Earth Orbit (LEO) satellite systems.
Don't miss this opportunity to hear from Patrick O'Hare and other thought leaders as they share insights and best practices for addressing connectivity challenges and implementing innovative digital infrastructure solutions. To learn more about the panel discussion, visit the official ITW 2023 event website.
WHAT:
Panel: "How best to meet connectivity demands across urban, suburban and rural areas"
WHERE:
ITW 2023
Gaylord National Resort & Convention Center
Stage 1
WHEN:
Monday, May 15, 2023 – 4:40 PM – 5:30 PM EST
WHO:
Panelists:
About ZenFi Networks:
ZenFi Networks, a BAI Communications company (BAI) soon to rebrand as Boldyn Networks*, is an innovative digital infrastructure company focused on delivering wireless siting, network edge colocation and fiber optic network solutions in the NY-NJ metro region. As the area's most experienced communications infrastructure builders, ZenFi Networks has an unparalleled reputation for efficiently architecting and delivering solutions that enable mobile network operators, wholesale telecommunications providers and large enterprise clients. With its purpose-built C-RAN infrastructure, ZenFi Networks is at the forefront of network architecture innovation and a critical part of the digital ecosystem in one of the biggest, most important markets in the world. *BAI is bringing together our six companies BAI in the Northern Hemisphere, Mobilitie, Signal Point Systems, Transit Wireless, ZenFi Networks and Vilicom, and rebranding into one powerhouse called Boldyn Networks.
Connect with us on social media:
Learn more at:
W zenfi.com or W baicommunications.com