NJFX Founder and Managing Member Gil Santaliz to Discuss the Business and Ethical Implications of Net Neutrality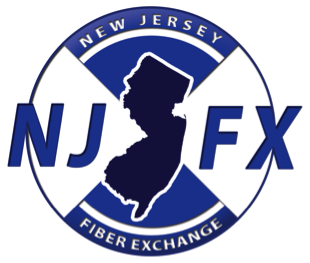 WALL, NJ – SEPTEMBER 25, 2015 – New Jersey Fiber Exchange (NJFX), a leader in data center and colocation solutions, announces today that its Founder and Managing Member, Gil Santaliz, will speak at Capacity North America, taking place September 30 – October 1, 2015 in Toronto, Ontario, Canada.  Capacity North America offers a unique platform for data centers, wholesale carriers, regulators, content players, ICT companies and vendors to meet with C-level executives who are directly responsible for navigating voice, data and value-added services across North America.
Mr. Santaliz will join Federal Communications Commission (FCC) Chief of the Wireline Competition Bureau, Matthew Del Nero, during the interview "Net Neutrality: A Question of Business or Principle?", taking place Thursday, October 1 at 10:15 AM.  The recent reclassification of Title II by the FCC has put Net Neutrality back into the global spotlight.  This panel will explore the implications of the decision on businesses, backbone networks, peering, as well as the entire wholesale community both today and in the years to come.  Panelists will also discuss Net Neutrality's influence on wholesale carriers and the differing perspectives on Net Neutrality between Canada and the U.S.
NJFX is building the first Tier III carrier-neutral colocation facility that intersects where subsea cables from the U.S. and Europe meet at the eastern most edge of the United States.  The first express submarine cable between the U.S. and Sao Paulo is expected be ready in 2016 and land at this facility.  Anticipated to go live in 2016, the network interconnection point provides service providers, enterprises, carrier-neutral operators and cable companies with direct interconnection options at the cable-head without recurring costs on cross-connects.  The new edge allows service providers and enterprise companies to have more control of their networks rather than rely on traditional backhaul solutions.  Service providers and enterprises using the NJFX location will also have access to Tata Communications' global connectivity, built on one of the world's largest and most advanced global subsea fiber networks. Over 24% of the world's Internet traffic uses Tata Communications' network.
NJFX is also the exclusive, carrier-neutral Meet-Me Room (MMR) operator inside Tata Communications' international Cable Landing Station (CLS), located in Wall Township, New Jersey.  The NJFX MMR offers customers a high level of connectivity to leading service providers that already maintain an established presence within the CLS, while providing NJFX data center tenants direct access to Tata Communications' industry-leading Wavelength, Ethernet, MPLS, DIA and Cloud Services.
Companies interested in learning more about the connectivity benefits available by collocating at NJFX and building into NJFX's carrier-neutral MMR are urged to schedule a meeting with Gil Santaliz at Capacity North America. To request a meeting, please email NJFX@imillerpr.com.
# # #
About New Jersey Fiber Exchange
New Jersey Fiber Exchange (NJFX) is a carrier-neutral, highly secure, enterprise-class Tier III data center / colocation property focused on providing direct connectivity to international submarine cable systems via private backhaul solutions.  The company's 64,800,000-square-foot facility is planned to go live in 2016 and will feature high- and low-density data center solutions with 24/7 tech support, assisting carriers, content providers and enterprises as well as federal and state government entities.  NJFX's low latency colocation data center offerings provide the flexibility, reliability and security that global customers require to drive revenue, reduce expenses and improve service quality.  For more information, please visit www.NJFX.net.
Media Contact:
iMiller Public Relations for NJFX
+1 866.307.2510
NJFX@imillerpr.com