iMax Recognized for Innovation and Significant Contributions to Improving Communications Technology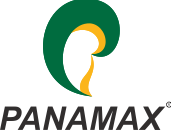 Kew Gardens, NY – June 25, 2015 – Panamax Inc., a leading telecom technology company, announces today that it is the winner of the 2015 INTERNET TELEPHONY TMC Labs Innovation Award, which recognizes the innovation and IP Communications industry impact of its integrated carrier switching platform for wholesale carriers, iMax.
iMax is a groundbreaking prepaid switching platform that enables carriers on the Panamax system to easily buy and sell routes with one another. The solution offers real-time integration of Class-4 Softswitch capabilities with call routing, network management, policy management, billing, monitoring, intelligent firewall, SIP and H.323 handling functionalities. It is capable of handling multilateral peering of thousands of calls among various Tier-1, Tier-2 and Tier-3 carriers. With innovative switching, fast routing and integrated business policy management features, iMax enables carriers to reduce both CapEx and OpEx through optimized switching capacity and minimized operations and support costs.
"We are honored to have the iMax solution recognized for its innovation, unique features and significant contributions toward improving communications technology," remarks Bankim Brahmbhatt, CEO of Panamax. "Today's wholesale interexchange carrier environment is evolving rapidly and requires flexible, scalable and high-performance technology solutions such as iMax that cater to its growing needs. This award is a testament to our team's hard work in enabling iMax to challenge established industry standards, enhance the operational efficiency and growth of carriers, and leave a positive mark on the IP Communications industry as a whole."
Presented by INTERNET TELEPHONY magazine, the 2015 INTERNET TELEPHONY TMC Labs Innovation Awards honor IP Communication products and solutions that display innovation, unique features and significant contributions toward improving communications technology. Now in its sixteenth year, the awards program distinguishes companies that have made significant contributions to advancement and innovation within the IP Communications industry.
"This designation marks the fourth award recognition for Panamax in 2015 as well as another major milestone in our quest to deliver only the most innovative telecommunications technology to the global marketplace," adds Mr. Brahmbhatt.
In addition to the 2015 INTERNET TELEPHONY TMC Labs Innovation Award, Panamax, Inc.'s 2015 award recognitions also include the Fintech Innovation Award, the Excellence in Branchless Banking Award at Mobile Money & Digital Payments Global; the 2015 Unified Communications Product of the Year Award for its Bridge2Call Solution; and a Gold Award for Best Innovation by an ICT Company, given by Gujarat Electronics and Software Industries Association (GESIA).
To learn more about Panamax and its innovative iMax solution for wholesale carriers, please visit: http://www.panamaxil.com/index.php/class-4-switching-solution/. Panamax and its iMax solution will also be highlighted in the July/August issue of INTERNET TELEPHONY magazine.
# # # 
About Panamax
Panamax Inc. is the technology unit of the Bankai Group, established in 2001. We are a leading technology company offering market-proven telecom switching, wholesale carrier business and mobile financial solutions. Panamax is headquartered in New York and our R&D center is located in Ahmedabad, India. Since 2001, we have been delivering first-class, turnkey telecom and technology solutions to customers across various verticals and geographies. We are a stable, profitable and fast-growing end-to-end technology solutions provider for telcos, Banking, Financial services and Insurance companies (BFSIs), carriers, merchants, aggregators and service providers. To learn more, visit: www.panamaxil.com.
About INTERNET TELEPHONY magazine
INTERNET TELEPHONY magazine has been the IP Communications Authority since 1998. Beginning with the first issue in February of 1998, INTERNET TELEPHONY has been providing unbiased views of the complicated converged communications space.  INTERNET TELEPHONY offers rich content from solutions-focused editorial content to reviews on products and services from TMC Labs.  INTERNET TELEPHONY magazine reaches more than 225,000 readers, including pass-along readers.  For more information, please visit www.itmag.com.
About TMC
TMC is a global, integrated media company that supports clients' goals by building communities in print, online, and face to face. TMC publishes multiple magazines including Cloud Computing, IoT Evolution, Customer, and Internet Telephony. TMCnet is the leading source of news and articles for the communications and technology industries, and is read by as many as 1.5 million unique visitors monthly. TMC produces a variety of trade events, including ITEXPO, the world's leading business technology event, as well as industry events: Asterisk (News – Alert) World; AstriCon; ChannelVision (CVx) Expo; Customer Experience (CX) Hot Trends Symposium; DevCon5 – HTML5 & Mobile App Developer Conference; IoT Evolution Conference & Expo; SmartVoice Conference; Software Telco Congress; Super Wi-Fi Summit – The Global Spectrum (News – Alert) Sharing and TV White Space Event; SIP Trunking, Unified Communications & WebRTC Seminars; Wearable Tech Conference & Expo; Fitness and Sports Wearable Technology (FAST (News – Alert)) Expo, WebRTC Conference & Expo; and more. Visit TMC Events for additional information.
For more information about TMC, visit www.tmcnet.com.
Media Contact:
iMiller Public Relations for Panamax
+1 866.307.2510
pr@panamaxil.com