Company Set to Unveil Leading Technology and Expanded Footprint for Voice and Value-Added Retail Services at ITW Booth #710 in Chicago, IL May 10-13, 2015
Kew Gardens, NY – April 29, 2015 – Bankai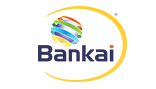 Group, a multinational telecom technology and carrier services provider, announces its participation as a Prime Sponsor of International Telecoms Week (ITW) 2015, taking place May 10-13, 2015 at the Hyatt Regency and Swissôtel in Chicago, IL. Bankai Group's recent conglomeration as Bankai Mitsumi in Africa has led the provider to scale to greater heights as it works to connect Africa with the global market. The company has a strong presence on the exhibition floor at ITW 2015 in booth #710. 
During ITW, Bankai Group will showcase its expanded footprint of global direct Voice interconnects backed and enhanced by innovative technologies catering to the telecom and mobile financial industries. The Group is ranked amongst the largest wholesale voice carriers in the world, a space it has dominated for over 12 years. In 2014 alone, Bankai Group terminated 16 billion minutes and today serves over 200,000 retail subscribers as well as delivers robust support to 2,000+ interconnect partners.
Panamax Inc., a technology unit of Bankai Group, will be showcasing its multiple award-winning mobile financial solutions platform including MobiFin; iMax, an innovative, integrated carrier switch; BillCall, an end-to-end interconnect business solution; and its award winning Bridge2Call, an enterprise retail Class-5 solution.
The retail unit of Bankai Group will also be on-site at ITW 2015 to discuss global partnerships for Airtime Remittance and International Calling services supported by its robust distribution network and license coverage spanning 48 contiguous states in America.
ITW is the annual meeting point for the global wholesale telecommunications community, converging over 6,000 participants from Tier 1, Tier 2 and Tier 3 carriers, mobile/wireless operators, Internet Service Providers (ISPs), VoIP providers and technology partners from the voice, data, satellite, sub-sea and fixed-line markets.
To meet with Bankai Group at ITW, email events@bankaigroup.com. To learn more about Bankai Group, visit www.bankaigroup.com.
# # #
About Bankai Group
For more than 20 years, Bankai Group has been a prominent contributor in developing flexible and customized solutions like Complex Routing, Interconnect Billing and Mediation coupled with Session Border Controllers (SBCs), Prepaid Switching and Next Generation Networks (NGN) for the telecom industry. The Group, with its aptitude for identifying early opportunities, also develops Mobile Finance and Payment solutions for the VAS industry and offers distinctive Cloud-based Software-as-a-Service (SaaS). Bankai Group is devoted to helping the telecom industry meet operational challenges head-on by constantly developing leading-edge partnerships and strengthening its existing footprint across the Americas, Africa, Europe and APAC.
Media Contact:
iMiller Public Relations
866.307.2510
pr@panamaxil.com