Category Archives:
IoE
Originally posted to
IC4
,
In the first edition of a series of guest blogs, IC4 welcomes Garry Connolly. Garry currently serves as President and Founder of Host in Ireland, where he oversees the direction and promotion of the industry-led and sponsored initiatives to further promote Ireland as an optimum location to host digital assets. In this contributed blog post, he discusses the factors that led to Ireland becoming a global leader in hosting of digital assets.
President Avner Papouchado to Discuss the Current State of the Market as well as Embracing Customization, IoE, Industry Consolidation and Security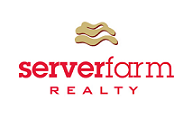 LOS ANGELES, CA – February 19, 2015 – Server Farm Realty, LLC (SFR), one of the nation's most innovative, privately-owned data center developers, announces today that its President, Avner Papouchado, has been selected to speak at the Fourth Annual Northern California Data Center Summit, taking place February 23-25, 2015 at the St. Francis Yacht Club (StFYC) in San Francisco, CA.