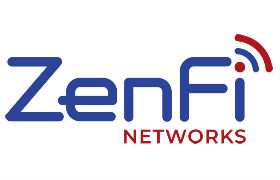 New York – October 11, 2022 – ZenFi Networks, an innovative leader of digital infrastructure solutions in the New York and New Jersey metro region, announces today that its VP of Business Development, Walter Cannon, will be participating on a panel at The INCOMPAS Show, taking place October 24-26, 2022, in Denver, CO. Walter has 30+ years of technology sales and executive management experience, spanning the wireless, wholesale, and enterprise markets. Walter has led sales teams in the efficient delivery of network connectivity solutions that enable customers to grow their businesses more effectively.
On Tuesday, October 25, at 9:40 a.m., Walter will participate on the panel "Broadband Infrastructure Funding: INCOMPAS Member Experiences and Priorities." During the panel INCOMPAS members will discuss best practices regarding broadband funding programs, including their experiences with state and local partnerships, the application process, challenges, and lessons learned.
WHAT:
Panel Discussion: "Broadband Infrastructure Funding: INCOMPAS Member Experiences and Priorities"
WHERE:
The Sheraton Denver Downtown
WHEN:
Tuesday, October 25, 2022, 9:40 a.m. – 10:20 a.m. MT
WHO:
Panel members include:
Moderator:
Andrew Mincheff, Government Relations Director, INCOMPAS
About ZenFi Networks:
ZenFi Networks is an innovative digital infrastructure company focused on delivering wireless siting, network edge colocation and fiber optic network solutions in the NY-NJ metro region. As the area's most experienced communications infrastructure builders, ZenFi Networks has an unparalleled reputation for efficiently architecting and delivering solutions that enable Mobile Network Operators, Wholesale Telecommunications Providers and Large Enterprise clients. With its purpose-built C-RAN infrastructure, ZenFi Networks is at the forefront of network architecture innovation and a critical part of the digital ecosystem in one of the biggest, most important markets in the world. For more information, please visit: www.zenfi.com.
Media Contact:
iMiller Public Relations
zenfi@imillerpr.com
+1 866-307-2510